Overview
Dysfunction of the tibialis posterior tendon is a common condition and a common cause of acquired flatfoot deformity in adults. Women older than 40 are most at risk. Patients present with pain and swelling of the
medial hindfoot
. Patients may also report a change in the shape of the foot or flattening of the foot. The foot develops a valgus heel (the heel rotates laterally when observed from behind), a flattened longitudinal arch, and an abducted forefoot. Conservative treatment includes non-steroidal anti-inflammatory drugs, rest, and immobilisation for acute inflammation; and orthoses to control the more chronic symptoms. Surgical treatment in the early stages is hindfoot osteotomy combined with tendon transfer. Arthrodesis of the hindfoot, and occasionally the ankle, is required in the surgical treatment of the later stages of tibialis posterior dysfunction.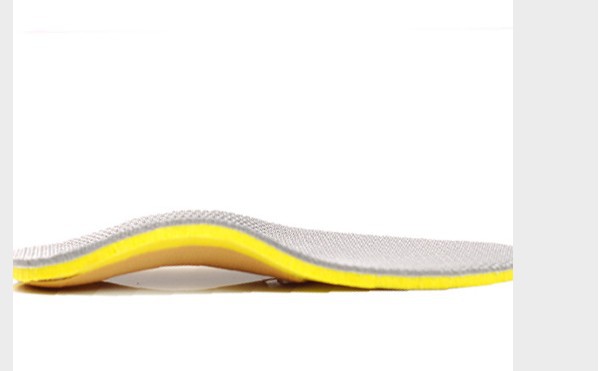 Causes
The most common cause of acquired adult flatfoot is posterior tibial tendon dysfunction. What causes adult acquired flat foot? Fracture or dislocation. Tendon laceration. Tarsal Coalition. Arthritis. Neuroarthropathy. Neurological weakness.
Symptoms
As different types of flatfoot have different causes, the associated symptoms can be different for different people. Some generalized symptoms are listed. Pain along the course of the posterior tibial tendon which lies on the inside of the foot and ankle. This can be associated with swelling on the inside of the ankle. Pain that is worse with activity. High intensity or impact activities, such as running and jumping, can be very difficult. Some patients can have difficulty walking or even standing for long periods of time and may experience pain at the inside of the ankle and in the arch of the foot. Feeling like one is ?dragging their foot.? When the foot collapses, the heel bone may shift position and put pressure on the outside ankle bone (fibula). This can cause pain in the bones and tendons in the outside of the ankle joint. Patients with an old injury or arthritis in the middle of the foot can have painful, bony bumps on the top and inside of the foot. These make shoe wear very difficult. Sometimes, the bony spurs are so large that they pinch the nerves which can result in numbness and tingling on the top of the foot and into the toes. Diabetic patients may not experience pain if they have damage to their nerves. They may only notice swelling or a large bump on the bottom of the foot. The large bump can cause skin problems and an ulcer (a sore that does not heal) may develop if proper diabetic shoe wear is not used.
Diagnosis
Your podiatrist is very familiar with tendons that have just about had enough, and will likely be able to diagnose this condition by performing a physical exam of your foot. He or she will probably examine the area visually and by feel, will inquire about your medical history (including past pain or injuries), and may also observe your feet as you walk. You may also be asked to attempt standing on your toes. This may be done by having you lift your ?good? foot (the one without the complaining tendon) off the ground, standing only on your problem foot. (You may be instructed to place your hands against the wall to help with balance.) Then, your podiatrist will ask you to try to go up on your toes on the bad foot. If you have difficulty doing so, it may indicate a problem with your posterior tibial tendon. Some imaging technology may be used to diagnose this condition, although it?s more likely the doctor will rely primarily on a physical exam. However, he or she may order scans such as an MRI or CT scan to look at your foot?s interior, and X-rays might also be helpful in a diagnosis.
Non surgical Treatment
Patients can be treated non-surgically with in-shoe devices and braces to hold their feet in the correct position. This can reduce pain and damage and assist with walking. Physical therapy is also given to improve muscle strength and help prevent injury to the foot. Surgery can be performed if the patient doesn?t find any relief.
Surgical Treatment
If conservative treatment fails surgical intervention is offered. For a Stage 1 deformity a posterior tibial tendon tenosynovectomy (debridement of the tendon) or primary repair may be indicated. For Stage 2 a combination of Achilles lengthening with bone cuts, calcaneal osteotomies, and tendon transfers is common. Stage 2 flexible PTTD is the most common stage patients present with for treatment. In Stage 3 or 4 PTTD isolated fusions, locking two or more joints together, maybe indicated. All treatment is dependent on the stage and severity at presentation with the goals and activity levels of the patient in mind. Treatment is customized to the individual patient needs.